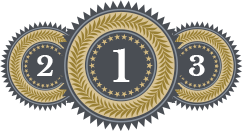 Faisal Al- Hazaa Law Firm is one of the leading law firms in Saudi Arabia. Staff consist of excellent elite of professional staff of lawyers and consultants in most fields of law. The office provides legal services in high quality and professional perform that serves all commercial, industrial, financial and real estate sectors with high efficiency and professional experience. The firm kept excellent track record in achievement of legal works within professional legal team work.
The office appoints team of specialized lawyers in all cases. We achieve the required duties and follow them up regularly. The office engages group of consultants to resolve complicated issues. We comply with the legal professional standards, follow up transaction and provide it on time and in the suitable legal manner.
We will do our best to protect your legal rights in accordance with law.
To provide the best legal services to our dear clients with in efficient and practical manner to achieve the best possible results.
Our Services
Arbitration
Arbitration is a method for settling disputes by agreeing to refer the dispute between the parties to one or more neutral parties called (arbitrators), who do not settle the dispute between the parties by issuing a binding and enforceable arbitration award instead of the judiciary.

Legal advice
The "consultants" exert utmost care and diligence in providing legal advice. Therefore, we are working on studying scientific references, laws and international agreements, and referring to judicial precedents and circulars issued by the relevant authorities.

Litigation and dispute settlement
Our lawyers perform legal representation on behalf of companies, institutions and individuals, and our team is distinguished by expertise, knowledge and attention to the smallest details in legal representation before all judicial courts and quasi-judicial committees of their degrees

Debt Collection
We save time and effort on behalf of companies in collecting funds by means of legal settlement and through judicial implementation in order to achieve continuous financial abundance.
Endowments and wills
Whereas the endowment represents the third sector and it is one of the forms of social responsibility that advances towards institutional practice, and the need for legal and legal studies that deal with endowment conditions, starting with the arrested businessmen and educational institutions and ending with the procedures regulating this, has become urgent
Estates and their liquidation
Our office, through the specialized work team that supervises its work from lawyers and skilled consultants, is responsible for evaluating and liquidating the elements of inheritance, implementing the wills of the inheritors and the conditions of the trustees, paying the debts of the legacies, collecting their rights, and dividing the estate's notables among the beneficiaries. Outside it
Establishing companies
The first steps in the correct choice of the legal entity for a business have started and we provide you with legal information that helps in the correct choice of the type of company, and then we take steps for establishment on your behalf, prepare, review and amend partners' decisions, work on documenting them, convert legal entities and take the necessary actions from the relevant authorities.

Taxes and zakat
Providing legal advice related to taxes under various local and international tax laws and regulations.
Assist client-taxpayers in formulating and submitting tax objections and appeals.
"We always focus on team strength."
This means not only your situation and your customers first but also
Empowering our team with knowledge and skills to do their job effectively.

Our vision

?
Building effective and distinguished business companies with clients to raise the level of security in doing business.
What is our mission?

Building effective and distinguished business companies with clients to raise the level of security in doing business
What is our vision?

Providing the best legal services to our valued customers in a highly efficient and practical way to achieve the best possible results
– General Manager

, Faisal Al-Hazaa

• Bachelor's degree in Islamic Sharia.

• Master in International Law.

• Experience of more than 13 years.
– Executive Director

, Suleiman Al-Zoghaibi

• Bachelor's degree in Islamic Sharia.

• Master in Legal Studies.

• More than 6 years experience
– Legal Counsel
• 25 years experience in the judiciary, commercial and penal courts.
"We always focus on team strength."
To establish extended relation between client and us to be based on solid grounds of mutual confidence and fruitful, constructive cooperation, and to adopt the sublime values of justice, right, honesty and credibility. We work on promotion of those values in all legal matters in which we plead to include integrity, diligence and development of the profession to be sublime mission through which the value of justice and equality is realized.